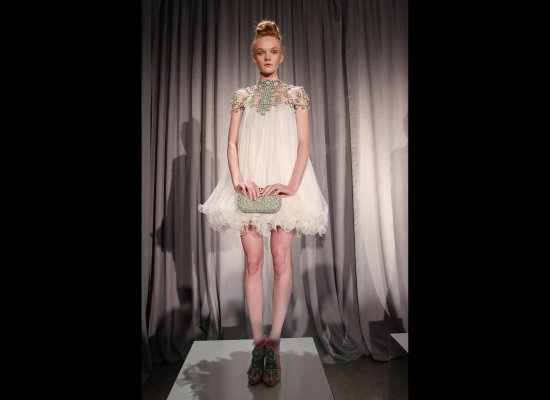 My favorite dress at Marchesa Spring 2011
Marchesa
-A luxury brand I only recently heard of. My friend Virginia was telling me about her prom dress and was explaining how anyone who's anyone wears Marchesa on the runway. So of course, I had to look up this brand! And I found such amazing dresses and became instantly jealous that my friend had the privilege to wear such a dress. Since then anytime I look through the best dressed list in magazines, I always check for Marchesa, and usually, the celebrities are in fact wearing Marchesa!
What I have come to learn about Marchesa is that they make transitions into their new collections. They take pieces from the previous collection and combine certain elements into the new one.
I especially loved this seasons finale, it was much anticipated and they delivered!